ALL ORDERS $50 AND UP WILL RECEIVE A FREE APRON OR TOTE, WE'LL PICK FOR YOU, WHILE SUPPLIES LAST
Login
Log in if you have an account
Register
By creating an account with our store, you will be able to move through the checkout process faster, store multiple addresses, view and track your orders in your account, and more.
Create an account
Into the Limelight, Elizabeth Cullen of Maryelizabeth Originals
25 Jul 2020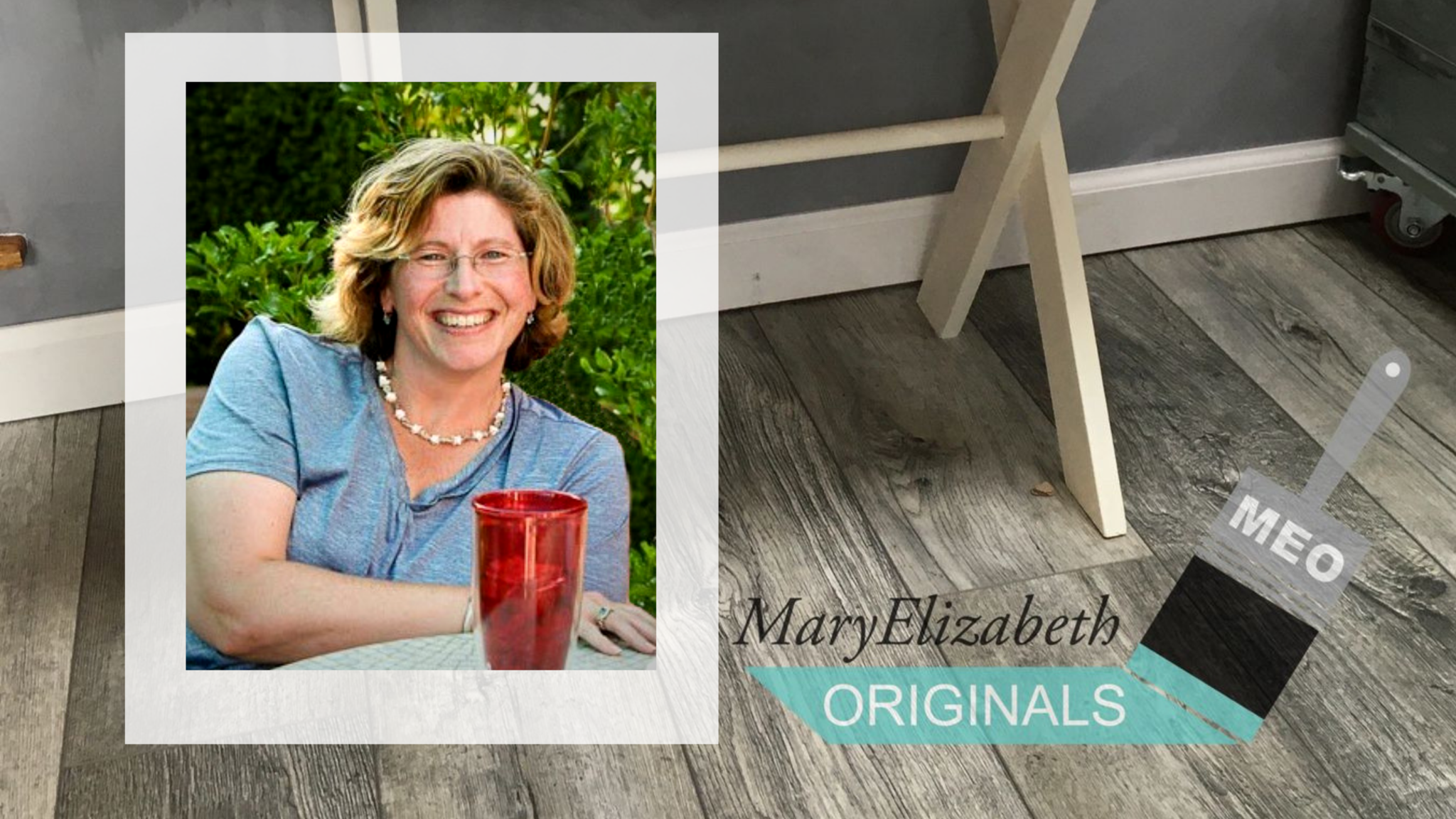 I've known Elizabeth of Mary Elizabeth Originals for a few years now. It's been a pleasure to get to know her and I learn something new about her all the time. 
Besides being a talented painter, she's got her hands in much more! She's an accomplished writer and she makes amazing confections from paper! When Elizabeth became an Autentico Stockist, I couldn't have been more thrilled! She's got 2 locations, The Primitive Crow in Bozrah, CT and The Sow's Ear is Glastonbury, CT.  
Read on to learn why she paints, her favorite tool and color, why she's sometimes refers to herself as "Judgy McJudgypants," and a lot more.
Have you always been creative?
Interesting question. I didn't necessarily consider myself a creative person for many years. But I always found myself drawn to crafty creative endeavors: quilting, knitting, crocheting, sewing, card making, etc. At some point I needed to concede that I was a creative person.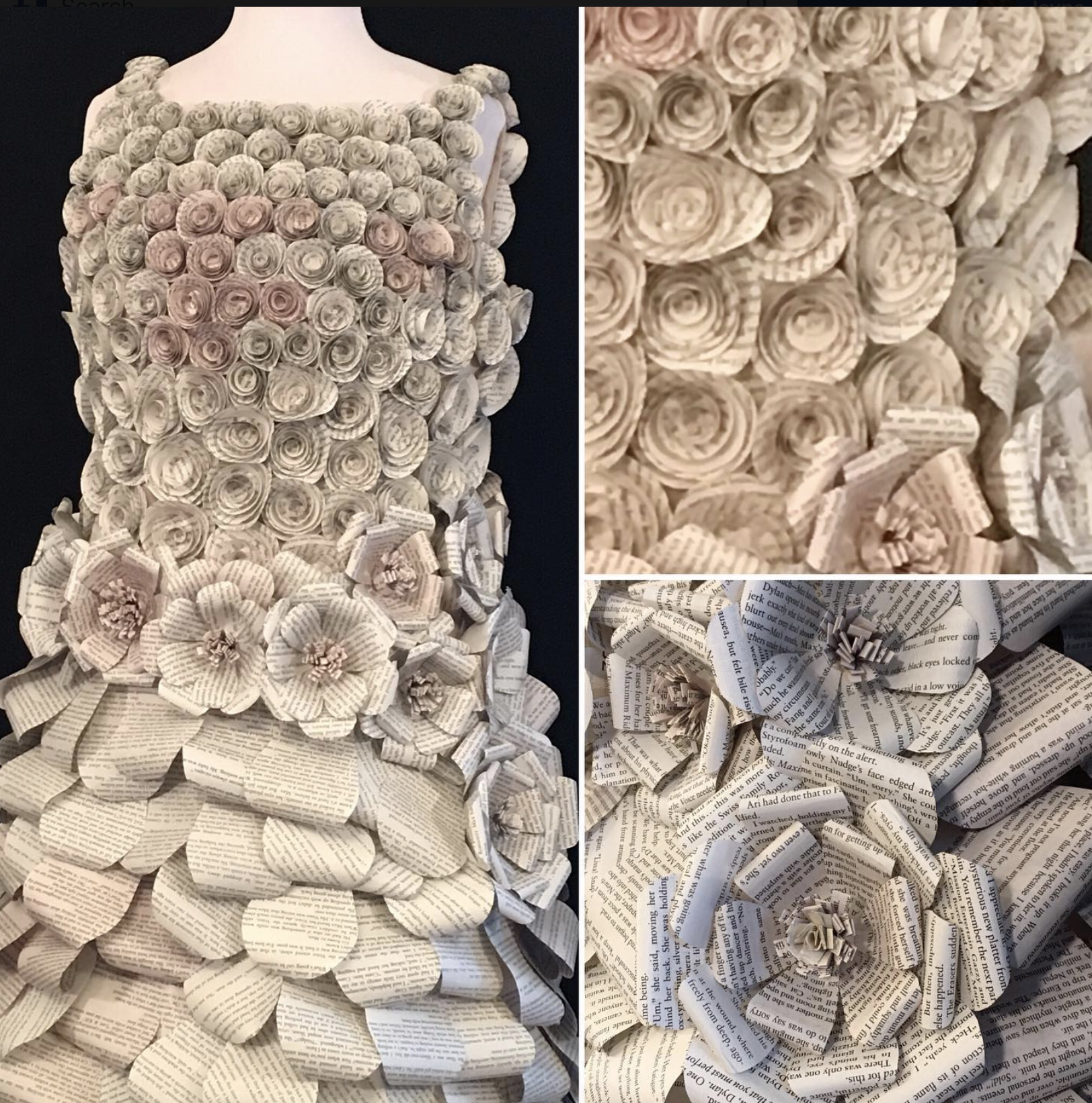 wedding dress made completely out of paper by Elizabeth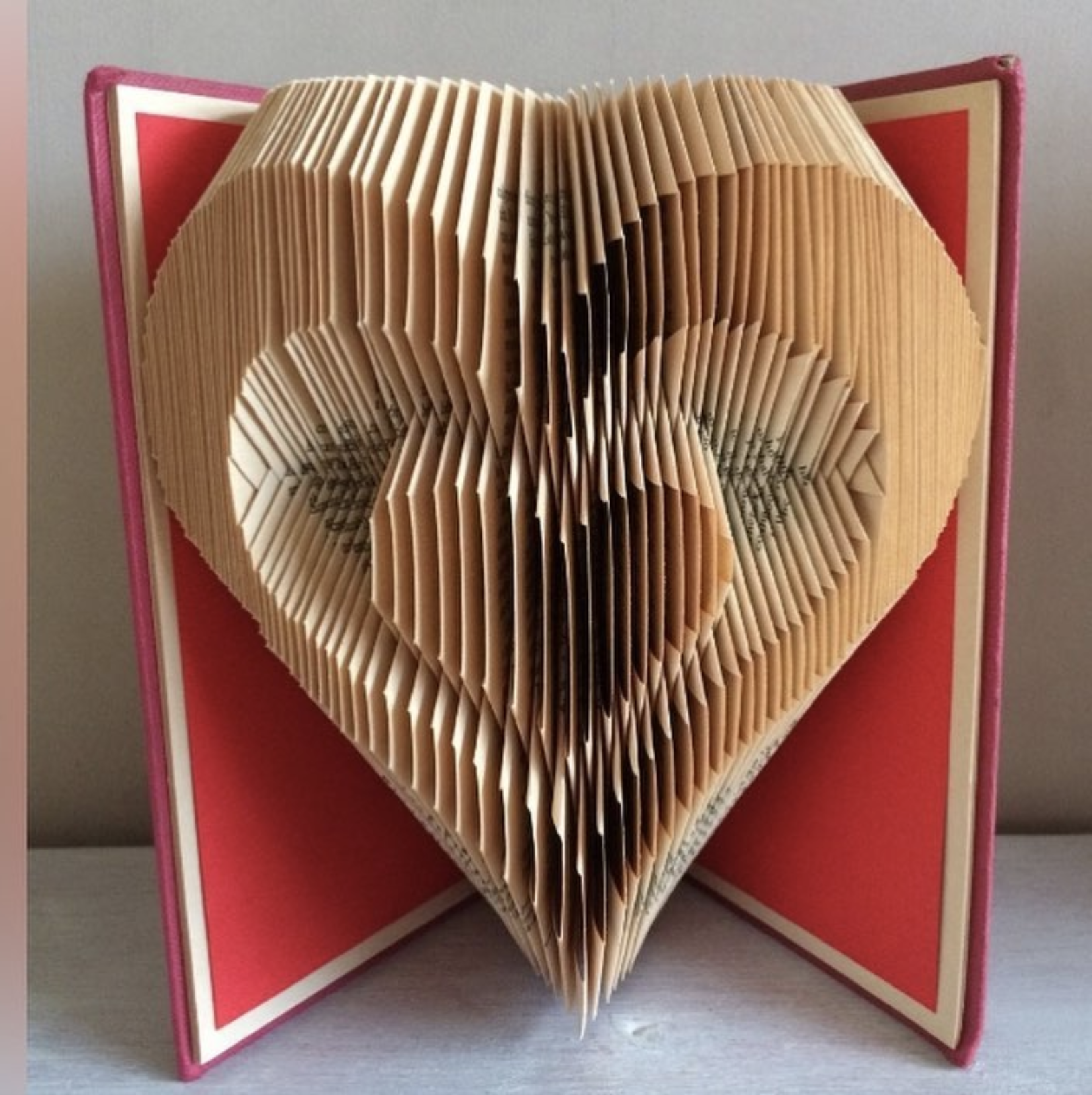 Why do you paint?
I paint for a couple of reasons. First and foremost, I think old furniture deserves a second chance to be awesome. Generally it's made well and it's criminal to just throw it away in some landfill when all it needs is some love and attention. On a more personal level, when I paint there comes a moment when the world drops away, and I'm totally engrossed in the piece. It can be very meditative. Well, at least until a piece is giving me a hard time, then I want to throw my paint brush at it and stomp away in a huff.
What's your favorite color?
Winter Sky. Winter Sky! WINTER SKY!! I just painted my kitchen cabinets Winter Sky. They look so good!! For the record, my car color is basically Winter Sky. My favorite handbag. The walls in my bedroom. My favorite outfit. You can see the trend here, right?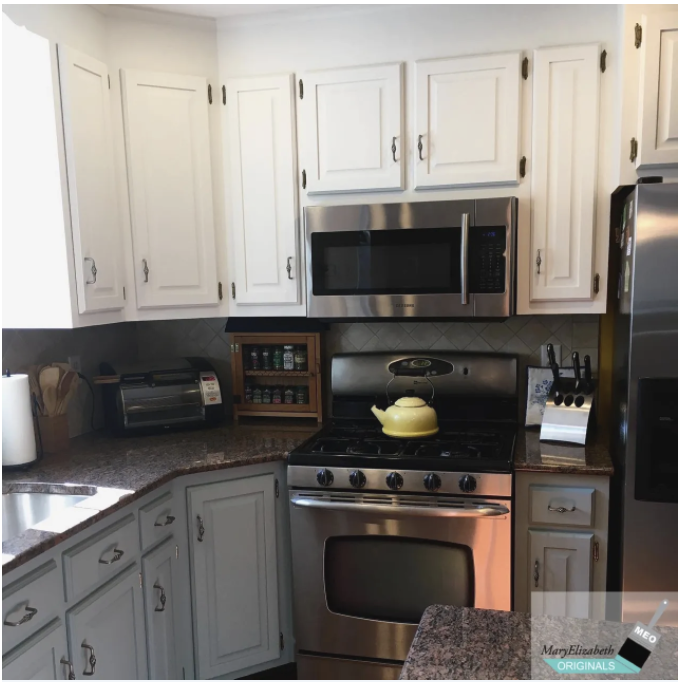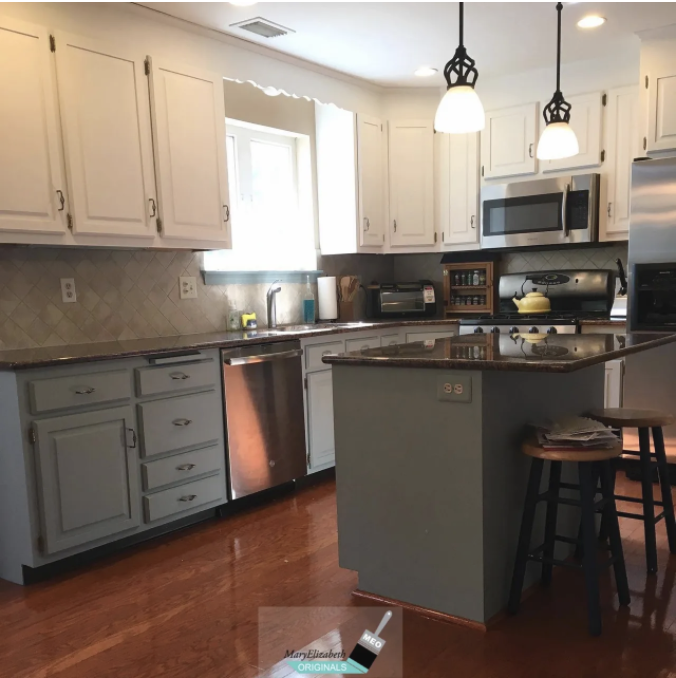 What's your favorite tool?
Well, I am having a deep and meaningful love affair with my Autentico Wax Brush. I mean, come on! It's seriously dreamy. Outside of that, I would have to say my husband's car washing pneumatic creeper is another favorite tool. If you're not familiar (and I wasn't either), it's a rolling, swiveling, height adjustable stool. I should probably come clean on this. I gave it to my husband for Christmas not realizing how awesome it is when working on furniture. It's not like I've stolen it from him or anything like that, it's just that it stores so much better in my workroom than the garage. If you think about it, I'm doing him a favor. That's my story, and I'm sticking to it.
What do you wear, listen to or eat/drink while you're painting?
I usually have the tv on while I paint. It has to be reruns of shows I've seen so I don't need to look at the tv, just listen. So anything from NCIS to Hallmark Channel to MASH. If you come into the workroom and Pitch Perfect is playing, walk away. It means it's not a good day in the workroom, and I needed to put on something super upbeat. Best to quietly backout of the room and try another time. But if you want to leave a plate of cookies as an offering, I wouldn't object.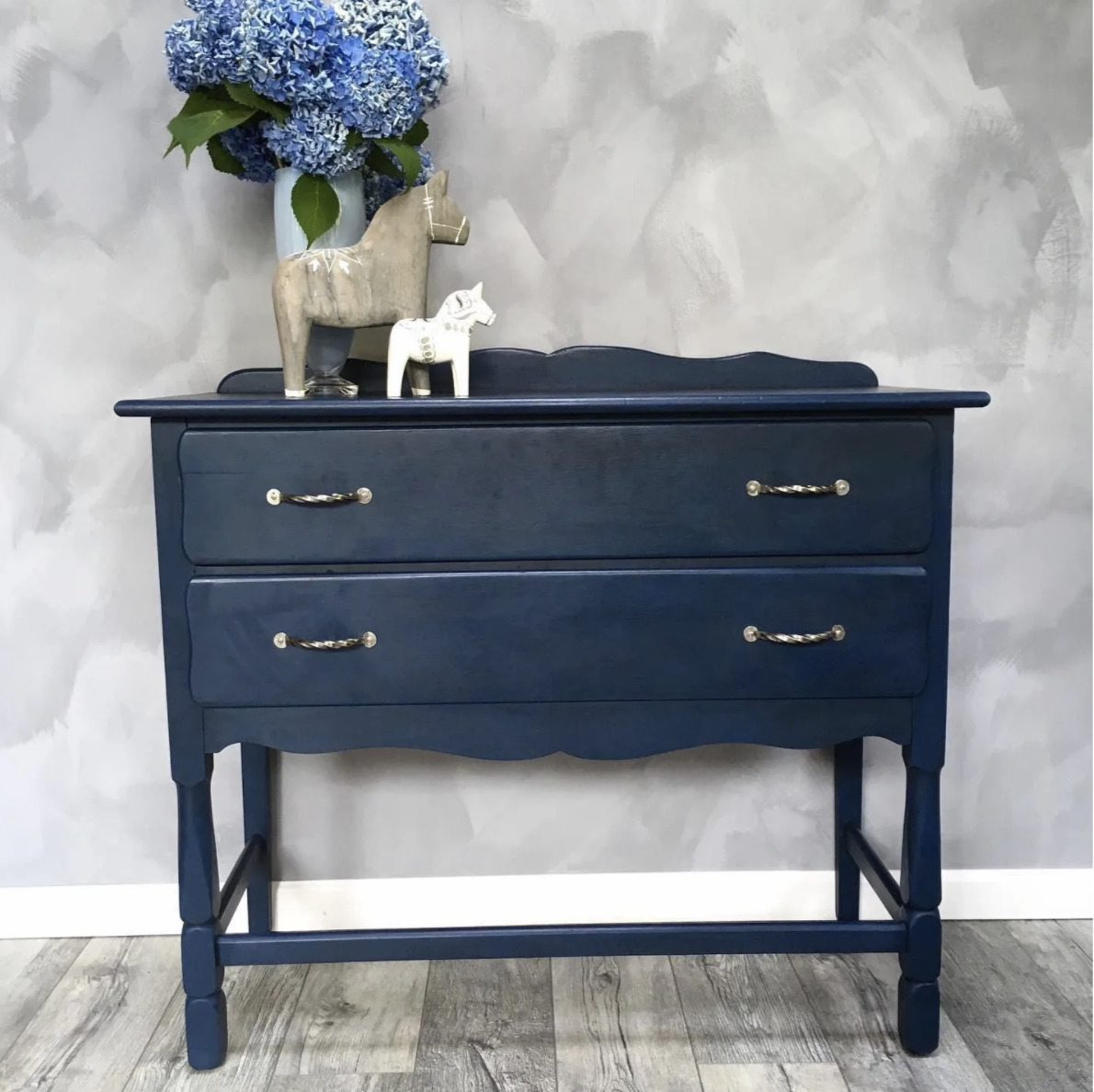 Do you paint things other than furniture?
Well, if it doesn't move I've probably painted it at some point: vases, upholstery, books, bottles, doors, mailboxes, bags, wedding gowns, my nails, clothing. See what I mean? The lesson here is don't sit still too long in my house. You may get a few extra color flourishes by the time you make it to the door.
How does painting make you feel?
Is it really bad if I confess that I represent all colors of the emotional rainbow when I paint? If things are grooving, it's joy, happiness, and euphoria. Project not going well? It's a serious case of twisted undies and the crankies. If a project is really not going well, I've been known to put it in Time Out so it can think about what it's done. Any given day in the workshop could be a mixture of all that.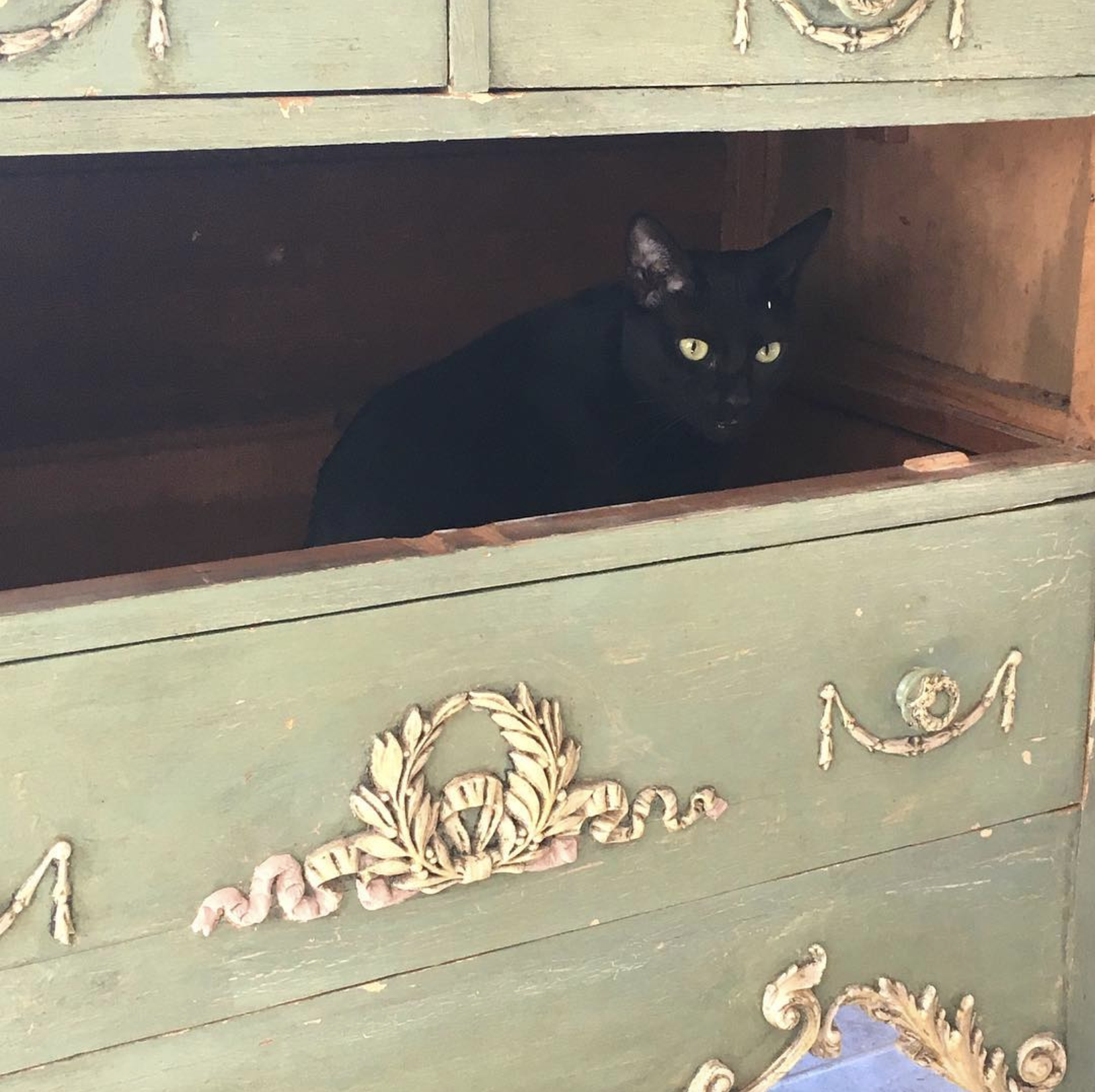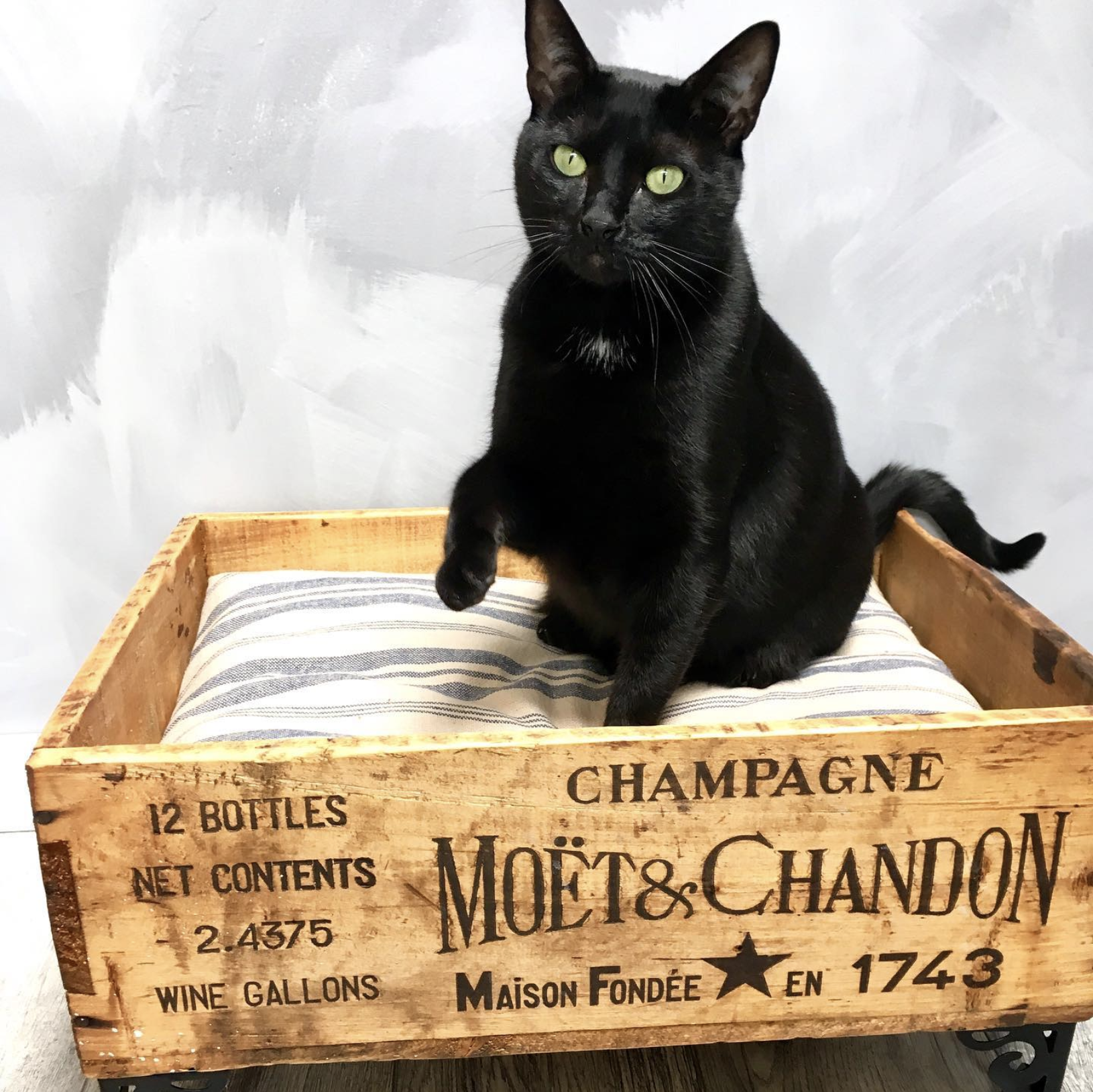 Boo the cat!
What's your favorite Autentico product?
The two step Craquelure product is almost as good as anything containing peanut butter and chocolate. The real question is who do I love more: my Autentico wax brush or the Craquelure? But that would be like picking my favorite child, (Craquelure) so I'll jut say I love (Craquelure) both of them equally.
Where do you get your inspiration?
There are so many talented people working and sharing their creations in online communities that's where I go when I'm looking for inspiration.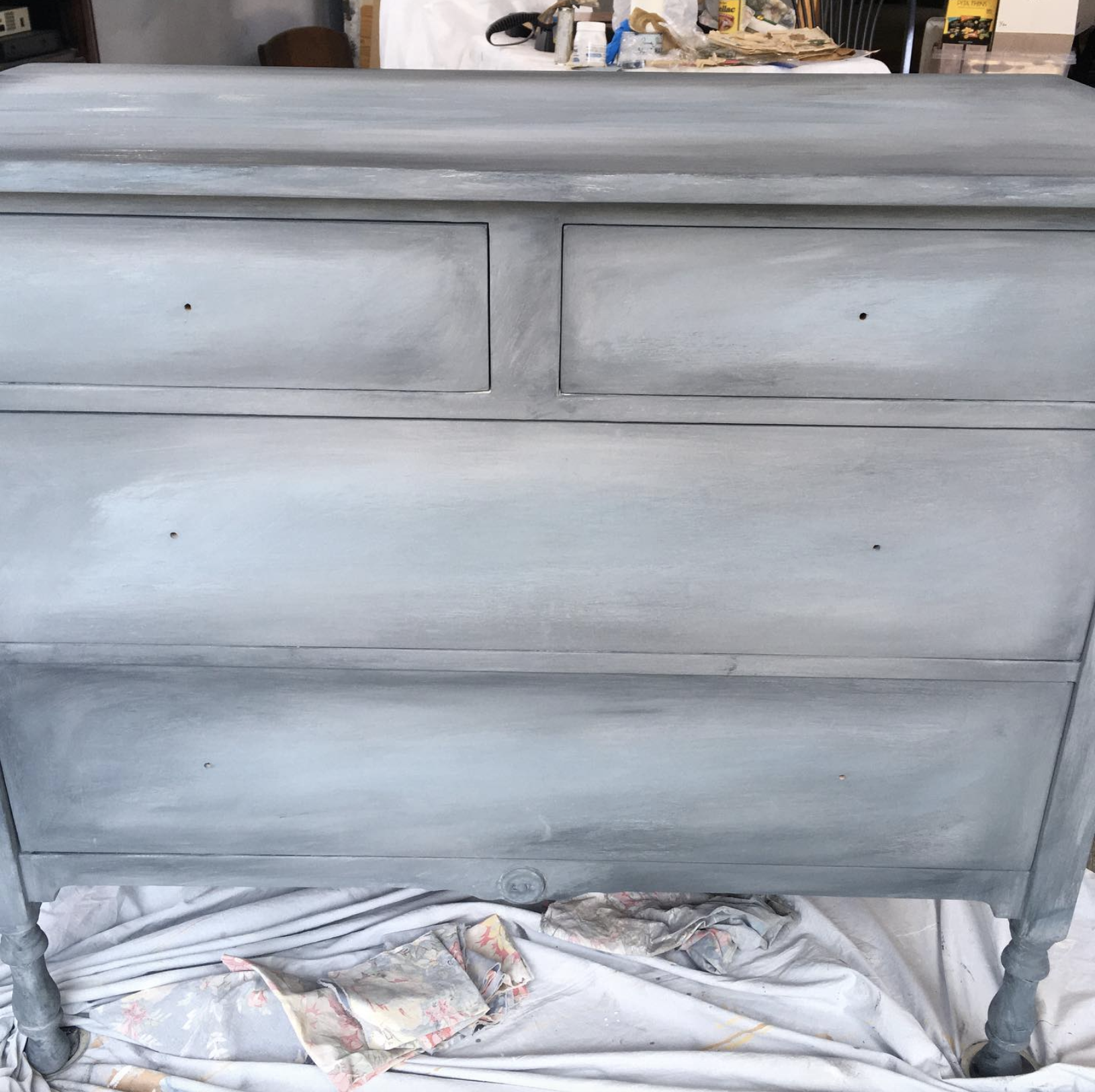 What's your advice for new painters?
I would say, new painters need to know three things:
There are no mistakes or right or wrong. Sometimes the way to a great piece is by slogging through what you think are miss steps. Your process or techniques may be different than others, so don't compare. Overall, stop being Ms. Judgy McJudgypants. Just keep going.

At some point every piece is going to look like crap and you will rail against the universe, questioning your sanity and why in hell you ever wanted to try painting. Just take a deep breath, grab a drink (adult beverage if possible), and walk away for a bit.

Once you've mastered the basics, the internet is filled with fantastic tutorials and great teachers. Try something new, keep learning.
You read those three points and said to yourself, "Oh sure, Elizabeth. Easy for you to say."
Well, you're right. All of those are easier said than done. Do I have total adherence to this list? Nope. Not even close. But it's what I strive for, and I expect you to do the same. Besides, as my mom would say, "Just do what I say, not what I do."
Don't make me come over there and ground you.
Thank you Elizabeth, I love that "Just do what I say, not what I do."!
To follow Elizabeth:
Join Elizabeth at The Primitive Crow on August 8th for her Artist in Residence event. Open Air Painting! Join as she tackles her latest furniture project, a gorgeous chest of drawers. There will be a tent set up in front of Primitive Crow where Elizabeth will be painting, waxing and accenting this piece.

Bring your painting questions and come visit. Socially distanced chairs will be available. For all the details click here.


I hope that Elizabeth becomes as much as inspiration to you as she has to me!
                                                        Happy painting,

Leave a comment